[rev_slider alias="slider-1″ slidertitle="QOS HomePage"][/rev_slider]
---
---
Add a Laser to
Your Sewing Machine
Precision alignment for sewing
machines and craft projects
is a new must have feature.
Learn More
NEW


Tree of Life
Block of the month
Join this subscription program for
an incredible collection of blocks you
will want to use again and again.
Learn More
Subscribe


A Magnetic Way
to Pin When You Can't
These magnets are brilliant
for in the hoop, longarm,
sewing and craft projects.
Learn More
NEW

---
---
Digital Download
Deal of the Season
Patriotic Heart & Square Combo
$60.00
Was $80.00
Ideal for Decorating, Snuggling & Gifts​
Patriotic Heart & Square combo is the perfect addition to your embroidery collection! With two versatile blocks included, you'll find yourself reaching for them time and time again. Use red and green fabrics for a perfect Christmas quilt, red white and blue for 4th of July and all other colors – because you love them.
What sets this design apart is its NO TRIANGLE construction, which makes it both beginner-friendly and a fun challenge for pros. And the best part? These blocks are made In The Hoop, so you'll be amazed at how effortlessly you can create flawless designs.
Don't miss out on our special Seasonal Pricing for this must-have combo – order yours today and take your quilting to the next level!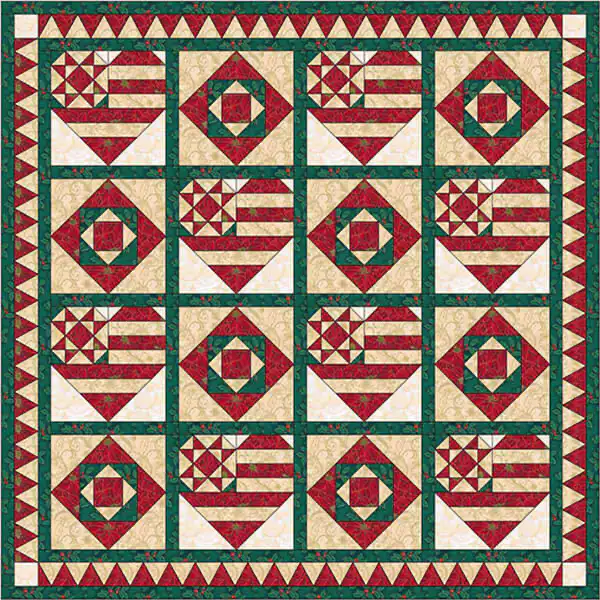 Register to Get The Latest Deals
Fast Shipping

orders ship in 24 hours
Receive Our Newsletters

For Amazing Service